the
ARTIST
Jason Bartimus Fine Art Photographer
Jason Bartimus is a landscape photographer based in Hawaii. Most often using a 14-millimeter lens, he brings out depth and definition to even the most common places and objects. While Jason has been interested in photography his whole life, it wasn't until traveling throughout Italy and Greece in 2009 that he knew that he wanted to pursue photography as an art form. As a lifelong adventurous person, Jason has climbed mountains, scuba-dived, free-dived, and hiked canyons. In particular, he has always been enamored with the ocean, which in part led him to join the Navy, an experience that only furthered this fascination. Even though photography is a more recent pursuit, he has been developing an eye for it his whole life. He is not simply a photographer, he is an adventurer using a camera as a tool to experience the world. He is currently developing several digital photography collections, including Blue Hour and a black and white seascape series. In the future, he hopes to broaden his collection to include other natural settings which also resonate with him.
the
PROCESS
"It is by great economy of means that one arrives at simplicity of expression" Henri Cartier-Bresson

As an artist and a person who has always been deeply connected to the landscape, I am driven to capture subtle, powerful, and enigmatic moments in nature, rather than simply documenting beautiful scenery. I therefore aim to capture the feeling and the intense, innate qualities of far corners of our earth that might go unnoticed if not photographed. Much of my art practice can be attributed to the philosophies of French photographer Henri Cartier-Bresson. This applies to my work in that while my final compositions appear quite serene and even simple, I often go to painstaking efforts—often putting my camera in harm's way—to find the perfect balance and evocative image. I will stand with waves coming at me in search of the fleeting moment to capture an elusive composition, similar to Cartier-Bresson's idea of the "decisive moment." In these moments, I am in the midst of the action; this is an important element to my practice. Photography is a vehicle through which I experience the world and pursue being one with nature. Through my photos, I hope to invite others to connect to nature in a similar way to how I connect to nature.

the
WALL
"A picture is worth a thousand words; A fine art print so much more" -Steve Denby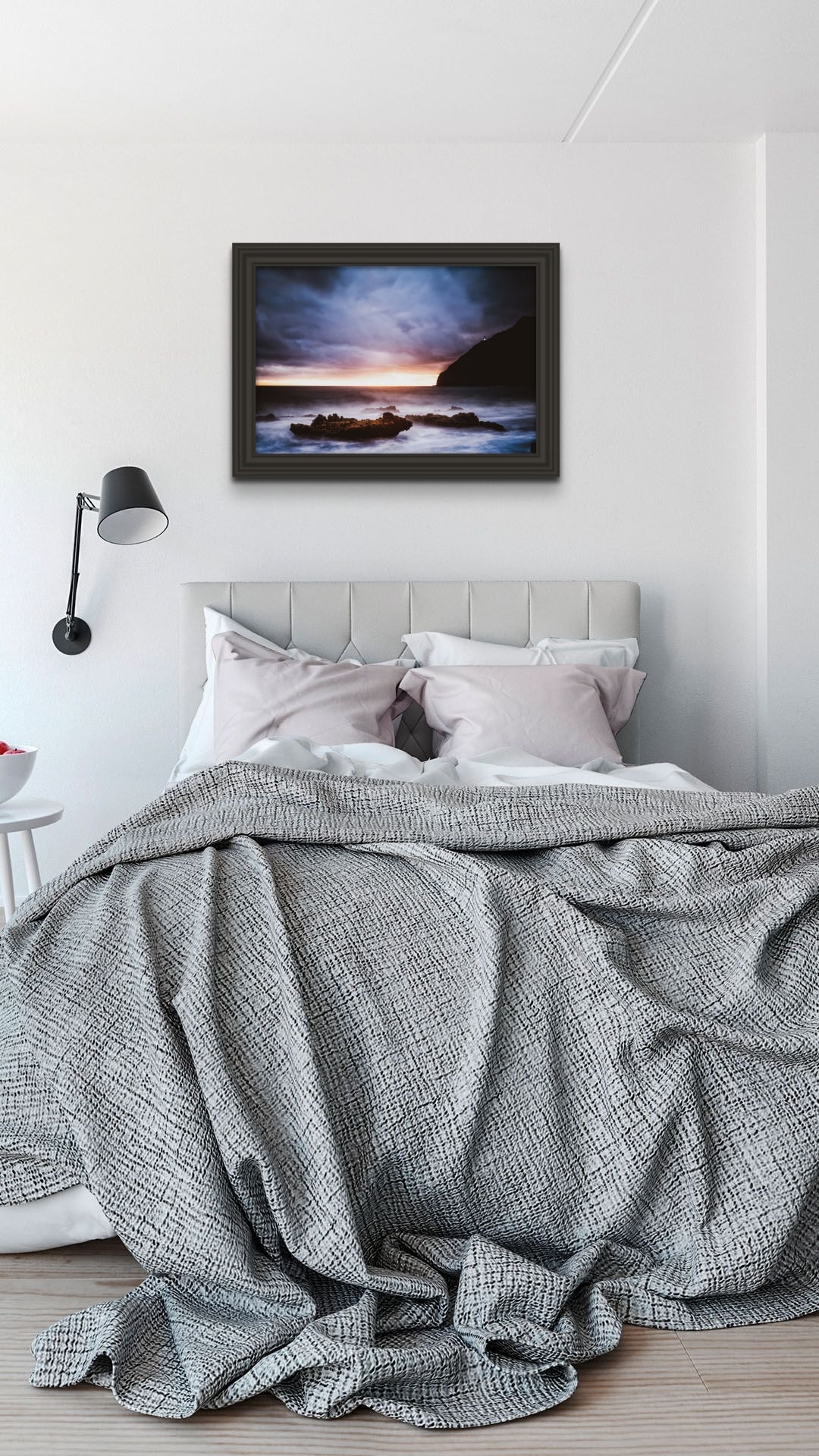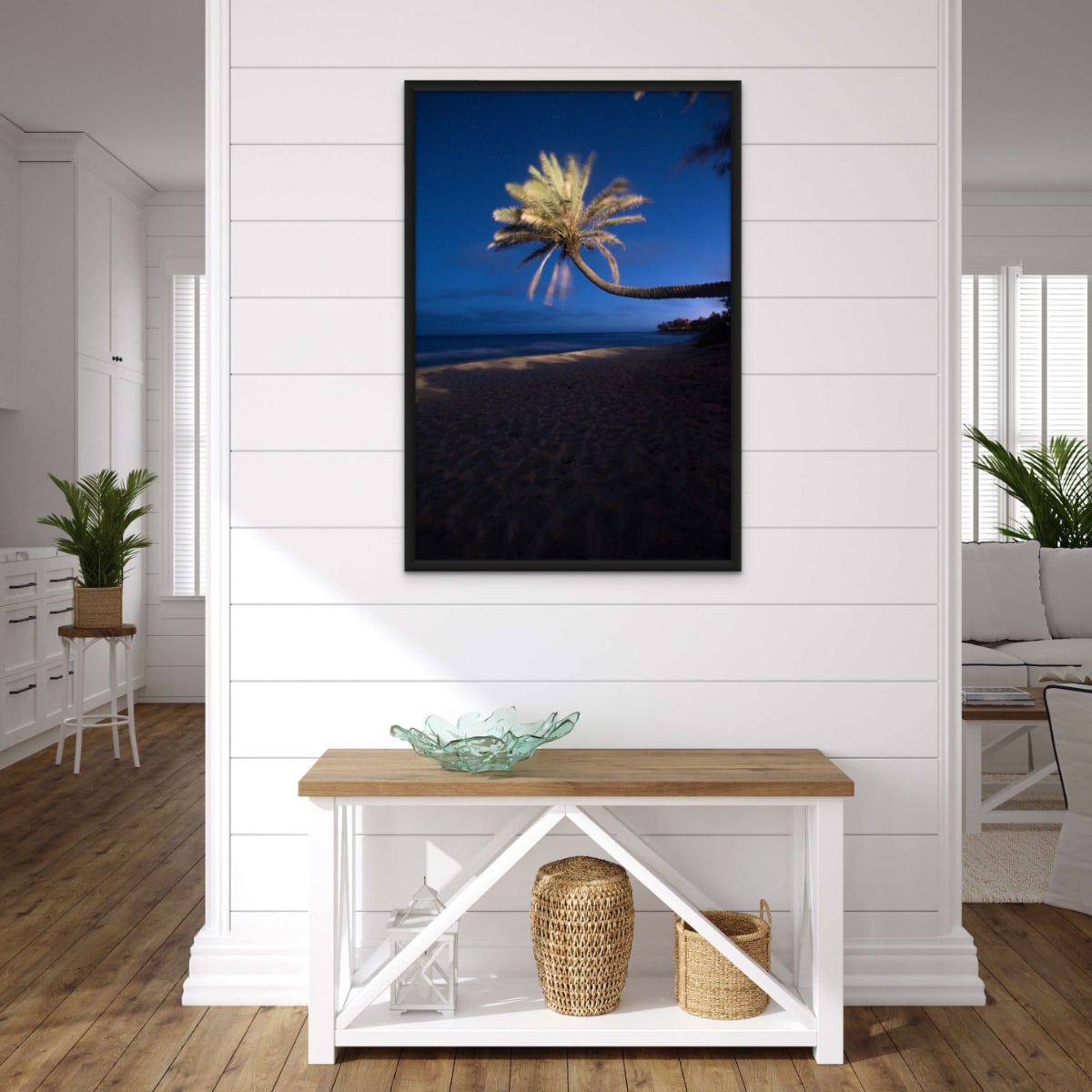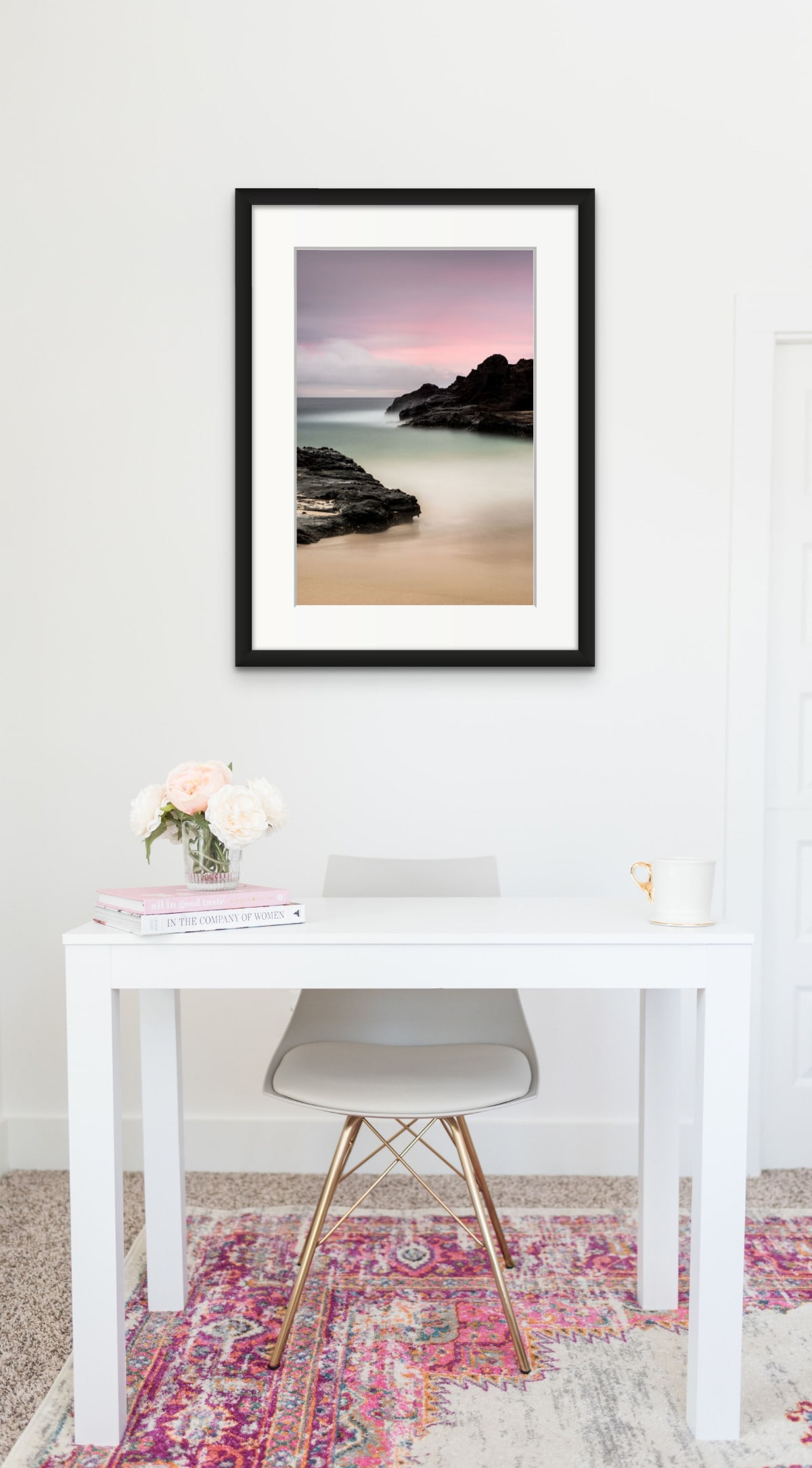 Printing options available on photo paper, acrylic, metal, wood, canvas & fine art paper. Available sizes up to 39" x 59" for Fine Art collections.